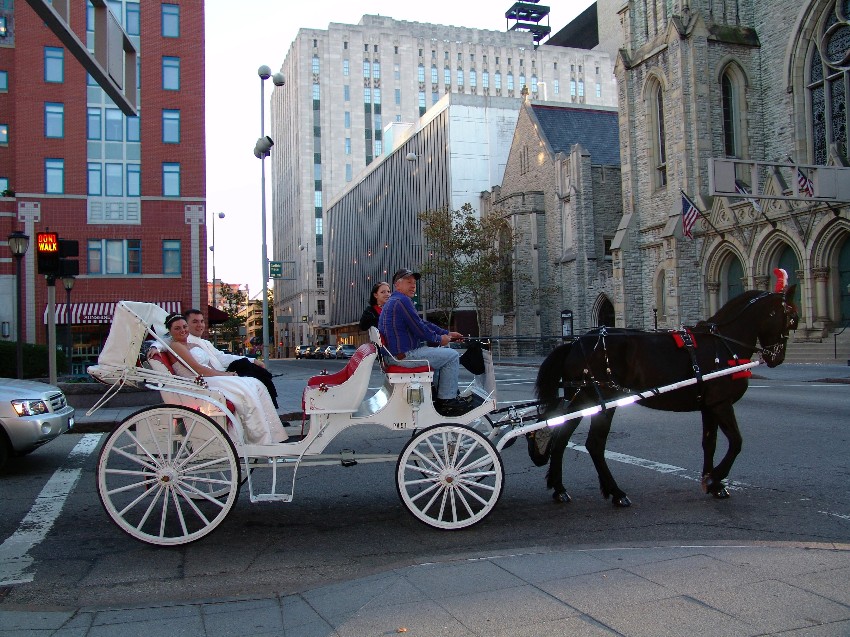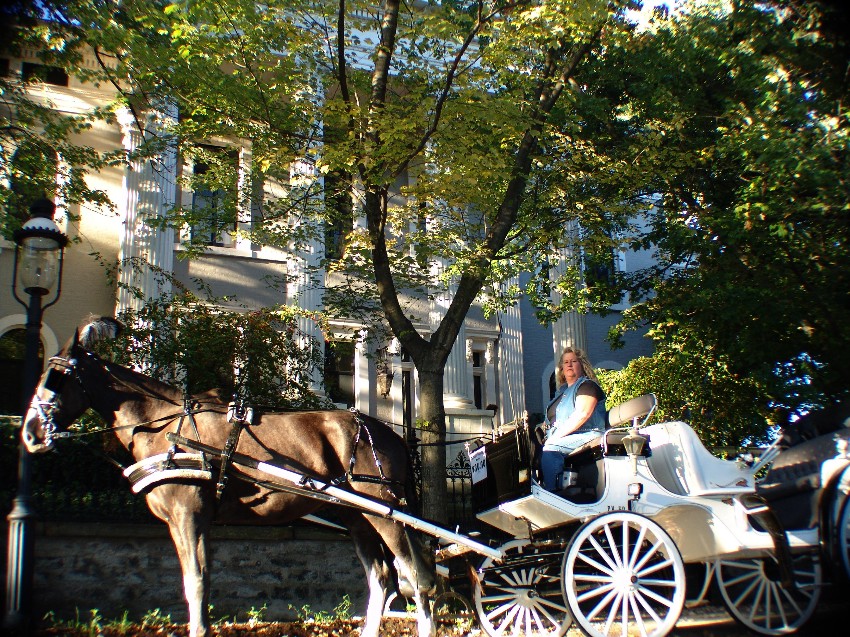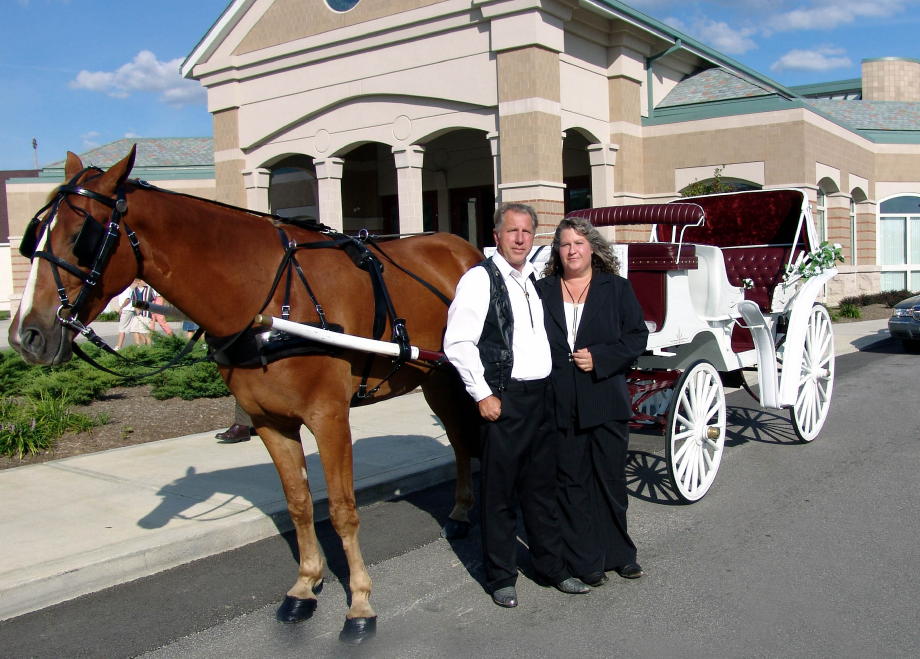 We are located at Vine Street & 5th, in front of Tiffany's (under the large TV screen on the Macy's building) across from Fountain Square in Cincinnati Ohio. All of our carriages have a RED flashing slow moving sign on the rear of the carriage. Our name "Carriage Occasions" is written on the back of our carriages. There are several different horse carriage companies, so make sure you pick the horse and carriage that is right for you.
Reasons to choose our carriage company
We have AM/FM CD Stereos in our carriages to add to your romantic adventure bring your own special CD or ask the driver for a specific radio station
Pick that special someone's favorite color of lights to enhance the mood, just tell your driver
Horse Carriages for Weddings, Proms, Parties
We are proud to offer Horse-Drawn Carriages for Weddings, Anniversaries, Proms, Engagements. Our horse and carriage are also available for Birthday Parties, Christmas Parties or most any special occasion. We serve Southwestern Ohio, Northern Kentucky and Southeastern Indiana. Our horse drawn carriage service will be the perfect touch to your wedding, anniversary, high school junior / senior prom, party, parade or proposal to make it a very special event.
Horse-Drawn Carriage Rides
We offer Horse-Drawn Carriage Rides or Tours in Downtown Cincinnati Ohio - OH, Covington Kentucky - KY and Newport Kentucky - KY. We offer several different horse and carriage rides, so you can pick how long the horse carriage ride is and whether it is a scenic carriage ride along the Ohio River from either Cincinnati, Covington or Newport. A historic horse carriage ride thru the downtown area. We can also put together custom carriage rides that could include a three city wide horse-drawn carriage tour. Our carriages rides start at $35 per horse carriage in all three cities, Cincinnati OH, Covington KY and Newport KY.